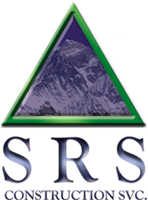 Home Page
Contact Us Today
- (419) 775-6163


SRS Construction Services
Decks, Concrete, Roofing, Drywall, Windows, Flooring, Room Additions
Remodeling, New Construction, Fencing, Garages, Barns, Masonry...
Serving Mansfield, Marion, Bucyrus, Ashland, Wooster, Mt. Vernon, and All of North Central Ohio, for Over 30 Years.
SRS Construction Services has provided quality construction and remodeling services in North Central Ohio for over 30 years.
Our staff is dedicated to meeting your needs and exceeding your expectations. Allow us to come and listen to what you have to say, so we can meet your expectations and deliver exactly what you are looking for on your next project.

We make quality and customer service our number one priority. Specializing in residential contracting, renovations, home design, construction management, project management, and insurance restoration. SRS Construction Services has been recognized for its quality performance and on-time management with each individual project. We take pride in exceeding our clients expectations.

SRS Construction Services is committed to setting and maintaining some of the highest standards of service and performance in the construction industry. The company's two greatest assets are our people and our integrity. Our employees are experienced, well-educated professionals and craftsman dedicated to the success of your project.

Above all, we are dedicated to our clients and their projects. Our attention to detail is matched only by our willingness to perform the work necessary to exceed your expectations and assure your project's success.