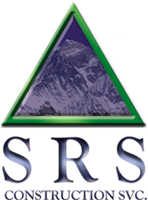 Fencing
Contact Us Today
- (419) 775-6163


SRS Construction Services
Fencing, Concrete, Roofing, Drywall, Windows, Flooring, Room Additions
Remodeling, New Construction, Decks, Garages, Barns, Masonry...
Serving Mansfield, Marion, Bucyrus, Ashland, Wooster, Mt. Vernon, and All of North Central Ohio, for Over 30 Years.
Experienced fence company.
For the past 22 years, the fence experts at SRS have assisted thousands of property and business owners in choosing the right fence for the backyard or commercial project. Each yard is unique and the overall goals that each customer is trying to achieve is different.


SRS takes advantage of its volume purchasing power to offer the finest quality materials at the lowest prices anywhere in North Central Ohio.

Please browse our website and contact us if we can be of service.

Wood Privacy Fence

Wood privacy fences are usually stockade or board-on-board, are generally 6ft high and come in three different species of wood. PT pine, cypress, and western red cedar.

Wood Picket Fence

Wood picket fence designs include standard straight top, dog ear, French Gothic, Virginian, and Breckenridge. Curved top designs in the scallop and saddle cuts are also popular.

Vinyl Privacy Fence

Vinyl privacy fence generally comes in 6'-8' heights and uses tongue and groove pickets for a total privacy. Basic colors are white and tan and are very easy to maintain.

Ornamental Aluminum Fence

Aluminum fences come in many different styles, colors, and grades. Our aluminum fences are second to none. Custom aluminum fence designs are also possible.

Ranch Rail Farm Fence

If you own a farm, mini farm, or ranchette, then you might consider one of our farm or ranch rail style fences.