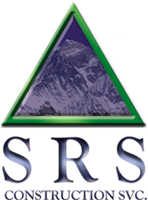 Windows
Contact Us Today
- (419) 775-6163


SRS Construction Services
Windows, Concrete, Roofing, Drywall, Decks, Flooring, Room Additions
Remodeling, New Construction, Fencing, Garages, Barns, Masonry...
Serving Mansfield, Marion, Bucyrus, Ashland, Wooster, Mt. Vernon, and All of North Central Ohio, for Over 30 Years.
Window Installation Services
Why Hire Window Installation Experts?


Window installation is a hefty undertaking, and as a home improvement project, can be costly if the project is not well planned. Having a professional installer such as those at SRS Construction assist in choosing the right product and making sure all windows are properly installed can help to improve energy efficiency in your home, as well as add value to the structure upon resale.
Building codes come into question when choosing to replace windows in your home, and a professional installation will assure that your new window products are installed to meet those codes. Also, because proper sealing and installation mean money in your pocket based on energy efficiency, it is vital that someone who knows how to properly install the types of windows you require be able to assist you in the proper technique.
At SRS Construction, our technicians will discuss with you your individual application and need for window products, taking into consideration the size and location of your home, the size and types of windows currently installed, your personal aesthetic preferences, and your budget. They will help to provide cost effective solutions that provide energy efficiency as well as value and curb appeal for your home.

If you are looking for exceptional well crafted windows, SRS Construction is the place for you. Our professionals take pride in installing beautiful, custom windows that fit in your home.


We Specialize In:
Window Installation
Window Repairs
Custom Windows
Replacement Windows

SRS Construction Services proudly serves North Central Ohio and the surrounding communities for all your residential window installation needs. We offer a variety of products. Never worry about the quality of service and the completeness of the job or the integrity of the workmanship. When our expert window installation technicians are done, you have every assurance the job was done right.

We offer a wide range of window types to assist in meeting your needs and satisfying your preferences. Some of our products include:
Gas-Filled Windows (Argon & Krypton)
Single Hung Windows
Double Hung Windows
Virgin Vinyl Windows
Double Pane Windows
Triple Pane Windows
ENERGY STAR Windows
Low-E Windows

For more information on any of these or to schedule an appointment and get an up-front price estimate on the work to be completed, call SRS Construction Services today.